Posts for tag: nutrition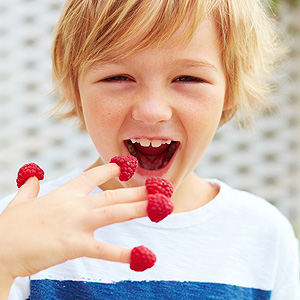 Want to give your kids the best start possible for a lifetime of good dental health? The most important thing you can do is train them in effective brushing and flossing. It's more than having a nice smile and fresh breath: these hygiene tasks remove the daily buildup of bacterial plaque, the primary cause for both tooth decay and periodontal (gum) disease, which are most responsible for poor oral health.
But those aren't the only habits they should be cultivating. Here are 3 tips for helping your child develop great dental health habits.
Encourage healthy eating. Teeth and gums are like other parts of the body: they need the "building blocks" found in nutritious foods to help grow strong, healthy tissues. By focusing on a diet leaner on processed items and richer in whole, less-processed vegetables, meats and dairy products, you'll be helping your child build strong defenses against dental disease.
Keep sugary snacks under control. Of all the items in your child's diet, sugar could have the greatest impact on their teeth. Disease-causing bacteria thrive on this particular carbohydrate, multiplying and producing mouth acid—the main enemy of tooth enamel—as a byproduct. So, limit sugary snacks as much as possible, opting instead for more nutritional between-meal treats. In fact, try to make sure they only consume sugary treats at mealtime, not in between.
Encourage an end to thumb-sucking or pacifiers by age 3. Most infants and very young children suck their thumbs or, alternatively, a pacifier. There's no harm in this habit unless it extends into later childhood where it could affect their bite. You can avoid this outcome by encouraging your child with mainly positive reinforcement to stop sucking their thumbs or other objects before their third birthday. Your dentist can also help with tips and support in those efforts.
If you would like more information on dental care for your child, please contact us or schedule an appointment for a consultation. You can also learn more about this topic by reading the Dear Doctor magazine article "Help your Child Develop the Best Habits for Oral Health."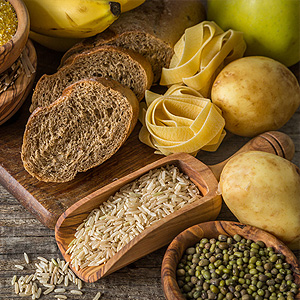 If you've had issues with periodontal (gum) disease, no doubt a few things have changed for you. You may be seeing us for dental cleanings and checkups more frequently and you have to be extra diligent about your daily brushing and flossing.
There's one other thing you may need to do: change your diet. Some of the foods you may be eating could work against you in your fight against gum disease. At the same time, increasing your intake of certain foods could boost your overall oral health.
The biggest culprits in the first category are carbohydrates, which make up almost half the average diet in the Western world, mainly as added sugar. Although carbohydrates help fuel the body, too much can increase inflammation—which also happens to be a primary cause of tissue damage related to gum disease.
Of course, we can't paint too broad a brush because not all carbohydrates have the same effect on the body. Carbohydrates like sugar or processed items like bakery goods, white rice or mashed potatoes quickly convert to glucose (the actual sugar used by the body for energy) in the bloodstream and increase insulin levels, which can then lead to chronic inflammation. Complex or unprocessed carbohydrates like vegetables, nuts or whole grains take longer to digest and so convert to glucose slowly—a process which can actually hinder inflammation.  
Eating less of the higher glycemic (the rate of glucose conversion entering the bloodstream) carbohydrates and more low glycemic foods will help reduce inflammation. And that's good news for your gums. You should also add foods rich in vitamins C and D (cheese and other dairy products, for instance) and antioxidants to further protect your oral health.
Studies have shown that changing to a low-carbohydrate, anti-inflammatory diet can significantly reduce chronic inflammation in the body and improve gum health. Coupled with your other efforts at prevention, a better diet can go a long way in keeping gum disease at bay.
If you would like more information on the role of diet in dental health, please contact us or schedule an appointment for a consultation. You can also learn more about this topic by reading the Dear Doctor magazine article "Carbohydrates Linked to Gum Disease."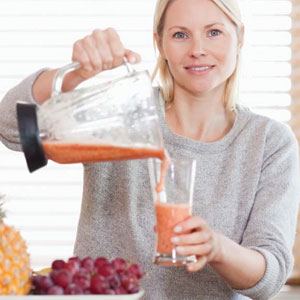 Eating is one of the pleasures — and necessities — of life, but people who suffer from temporomandibular joint disorders (TMD) may find eating no pleasure at all — and they may not be eating the right nutritional balance of foods.
TMD is a collection of conditions that affect the jaw joints, connecting muscles and other related facial structures. If you've been diagnosed with TMD, you're probably not only acquainted with severe pain, but also difficulty opening your jaw as widely as normal. This can make it difficult to chew certain foods.
There are a number of effective treatments for TMD, including thermal therapy (hot or cold packs), joint exercise, medication or surgery (as a last resort). But these treatments often take time to make a noticeable difference. In the meantime, you may still need to change what and how you eat to ensure you're getting the nutrients your body needs.
The overall strategy should be to soften and reduce the chewing size of your food. With fruits and vegetables, you'll want to peel and discard any hard or chewy skins, and then chop the fruit flesh into smaller pieces. Steam or cook vegetables like greens, broccoli or cauliflower until they're soft and then chop them into smaller portions. You might also consider pureeing your fruit (and some vegetables) to make smoothies with ice, milk or yogurt, or vegetable-based soups.
Treat meat, poultry or seafood in much the same way, especially biting sizes. Besides cooking meats to tenderness, include moisteners like broths, gravies or brazing liquids to further make them easier to chew.
Dairy foods are an important source of nutrition: eat milk-based products like yogurt or cheese as much as you can handle. If you have problems with these or also nut butters, then consider meal replacement beverages like instant breakfast or whey protein beverages.
And don't forget whole grains. Although some can be hard to chew, you can prepare them in hot cereal form (like oatmeal) to tenderize them. You can also prepare thin bread toast and cut into smaller pieces.
Hopefully, your treatment will bring your TMD symptoms under manageable control. Until then (and after, if need be) adjust your diet to eat the foods that keep you healthy.
If you would like more information on maintaining a healthy diet with TMD, please contact us or schedule an appointment for a consultation.