Posts for: November, 2021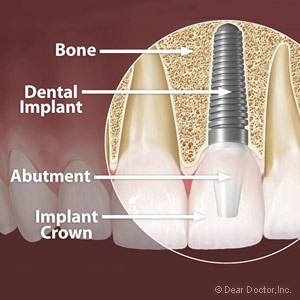 Patients and dentists alike love dental implants. For one, they're unique among other dental restorations because they replace the tooth root as well as the visible crown. It's actually their role as a root replacement that makes them so durable and lifelike.
But it still falls to the dentist to create as natural an appearance as possible through proper implant placement. It requires extensive technical skill and artistry to surgically place an implant in the precise location inside the jawbone to gain the best outcome. It's even more critical when the tooth is a highly visible one within the "smile zone"—the teeth others see when we smile.
With a patient's smile appearance on the line, it's important that we carefully consider a number of factors that can impact implant success and address them as needed in our treatment plan.
The gums. The gums are to the teeth as a frame is to a masterpiece painting. If the gums don't correctly cover the new implant, the final outcome won't look natural. Positioning the implant precisely helps ensure the gums look attractive. It may also be necessary to augment the gums, such as grafting surgery to encourage growth of lost gum tissue, to achieve the most lifelike result.
The socket. For simple extractions (as opposed to surgical removals), a dentist deftly manipulates the ligament holding the tooth in place to loosen and remove it. It's important to do this carefully—if the tooth's bony socket becomes damaged in the process (or because of other trauma), it can complicate implant placement in the future.
The supporting bone. Likewise, the bone in which the implant is imbedded must be reasonably healthy and of adequate volume. Besides not providing enough support, inadequate bone also makes it difficult to place an implant for the most attractive result. Bone grafting at the time of extraction minimizes bone shrinkage. If bone shrinkage had occurred, the Inadequate bone may require grafting, particularly if there is a lag time between extraction and implantation. In extreme cases, though, a patient may need to choose a different restoration.
The usual process for implants—planning, surgical placement and the healing period after surgery—can take time. Paying attention to these and other factors will help ensure that time and the effort put into this process has a satisfying outcome—an attractive, natural and long lasting smile.
If you would like more information on dental implants, please contact us or schedule an appointment for a consultation. You can also learn more about this topic by reading the Dear Doctor magazine article "Immediate Dental Implants."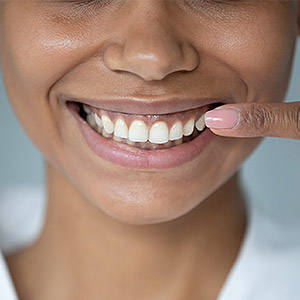 You know what people say: "Protect your tooth enamel, and it will protect your teeth." Then again, maybe you've never heard anyone say that—but it's still true. Super strong enamel protects teeth from oral threats that have the potential to do them in.
Unfortunately, holding the title of "Hardest substance in the human body" doesn't make enamel indestructible. It's especially threatened by oral acid, which can soften its mineral content and lead to erosion.
That doesn't have to happen. Here are 5 things you can do to protect your enamel—and your teeth.
Don't brush too often. Brushing is essential for removing bacterial plaque, the main cause for dental disease. But more isn't always good—brushing too frequently can wear down enamel (and damage your gums, too). So, limit daily brushing to no more than twice a day.
Don't brush too soon. Oral acid normally peaks at mealtime, which can put your enamel into a softer than normal state. No worries, though, because saliva neutralizes acid within about an hour. But brushing before saliva finishes rebuffering could cause tiny bits of softened enamel to flake off—so, wait an hour after eating to brush.
Stop eating—right before turning in for the night, that is. Because saliva flow drops significantly during sleep, the decreased saliva may struggle to buffer acid from that late night snack. To avoid this situation, end your eating or snacking at least an hour before bedtime.
Increase your calcium. This essential mineral that helps us maintain strong bones and teeth can also help our enamel remineralize faster after acid contact. Be sure, then, to include calcium-rich foods and calcium-fortified beverages in your diet.
Limit acidic beverages. Many sodas, sports and energy drinks are high in acid, which can skew your mouth's normal pH. Go with low-acidic beverages like milk or water, or limit acidic drinks to mealtimes when saliva flows more freely. Also, consider using a straw while drinking acidic beverages to lessen their contact with teeth.
Remember, enamel isn't a renewable resource—once it's gone, it's gone. Take care of your enamel, then, so it will continue to take care of you!
If you would like more information on caring for your tooth enamel, please contact us or schedule an appointment for a consultation. You can also learn more about this topic by reading the Dear Doctor magazine article "6 Tips to Help Prevent the Erosion of Tooth Enamel."