Posts for: September, 2020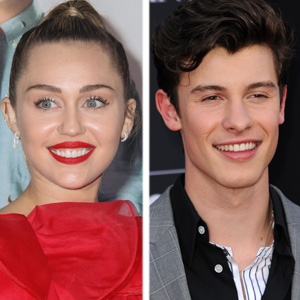 The 2019 Grammy Awards was a star-studded night packed with memorable performances. One standout came from the young Canadian singer Shawn Mendes, who sang a powerful duet of his hit song "In My Blood" with pop diva Miley Cyrus. But that duo's stellar smiles weren't always quite as camera-ready as they looked that night.
"I had braces for four and a half years," Mendes told an interviewer not long ago. "There's lots and lots and lots of photo evidence, I'm sure you can pull up a few." (In fact, finding one is as easy as searching "Sean Mendes braces.")
Wearing braces puts Mendes in good company: It's estimated that over 4 million people in the U.S. alone wear braces in a typical year—and about a quarter of them are adults! (And by the way: When she was a teenager, Miley Cyrus had braces, too!)
Today, there are a number of alternatives to traditional metal braces, such as tooth-colored braces, clear plastic aligners, and invisible lingual braces (the kind Cyrus wore). However, regular metal braces remain the most common choice for orthodontic treatment. They are often the most economical option, and can be used to treat a wide variety of bite problems (which dentists call malocclusions).
Having straighter teeth can boost your self-confidence—along with helping you bite, breathe, chew, and even speak more effectively. Plus, teeth that are in good alignment and have adequate space in between are easier to clean; this can help you keep your mouth free of gum disease and tooth decay for years to come.
Many people think getting braces is something that happens in adolescence—but as long as your mouth is otherwise healthy, there's no upper age limit for orthodontic treatment. In fact, many celebrities—like Lauren Hutton, Tom Cruise and Faith Hill—got braces as adults. But if traditional braces aren't a good fit with your self-image, it's possible that one of the less noticeable options, such as lingual braces or clear aligners, could work for you.
What's the first step to getting straighter teeth? Come in to the office for an evaluation! We will give you a complete oral examination to find out if there are any problems (like gum disease or tooth decay) that could interfere with orthodontic treatment. Then we will determine exactly how your teeth should be re-positioned to achieve a better smile, and recommend one or more options to get you there.
If you have questions about orthodontic treatment, please contact our office or schedule a consultation. You can read more in the Dear Doctor magazine articles "The Magic of Orthodontics" and "Lingual Braces: A Truly Invisible Way to Straighten Teeth."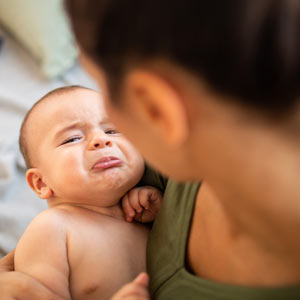 Most babies come into the world ready and able to nourish at their mother's breast—no training required! About one in ten children, though, may have a structural abnormality with their tongue or lip that makes it difficult for them to breastfeed.
The abnormality involves a small strip of tissue called a frenum or frenulum, which is found in the mouth connecting soft tissue to more rigid structures. You'll find a frenum attaching the upper lip to the gums, while another connects the underside of the tongue to the floor of the mouth.
Frenums are a normal part of oral anatomy and usually don't pose a problem. But if the frenum tissue is too short, thick or tight, it could restrict lip or tongue movement. If so, a baby may not be able to achieve a good seal on their mother's nipple, causing them to ineffectively chew rather than suck to access the mother's milk. Such a situation guarantees an unpleasant experience for both mother and baby.
The problem can be addressed with a minor surgical procedure performed in a dentist's office. During the procedure, the dentist first numbs the area with an anesthetic gel. The frenum is then snipped with scissors or a laser.
With very little if any post-procedure care, the baby can immediately begin nursing. But although the physical impediment may be removed, the child may need to "relearn" how to nurse. It may take time for the baby to readjust, and could require help from a professional.
Nursing isn't the only reason for dealing with an abnormally shortened frenum. Abnormal frenums can interfere with speech development and may even widen gaps between the front teeth, contributing to poor bite development. It's often worthwhile to clip a frenum early before it creates other problems.
It isn't absolutely necessary to deal with a "tongue" or "lip tie" in this manner—a baby can be nourished by bottle. But to gain the physical and emotional benefits of breastfeeding, taking care of this particular problem early may be a good option.
If you would like more information on the problem of tongue or lip ties in infants, please contact us or schedule an appointment for a consultation. You can also learn more about this topic by reading the Dear Doctor magazine article "Tongue Ties, Lip Ties and Breastfeeding."