Posts for: September, 2015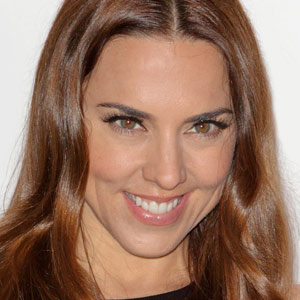 As a member of the best-selling pop group Spice Girls, Mel C (AKA Sporty Spice) enjoyed her share of musical superstardom. At the band's peak in the Nineties, the young singer's signature look featured baggy sweatpants, an assortment of tattoos, a nose stud and a gold-capped incisor, front and center in her mouth. Today, Melanie Chisholm is still singing — but now she's a mom, an amateur triathlete… and that gold tooth is just a memory. Not only that, her smile looks more evenly spaced and whiter than it did when she was referred to as the "tomboy" of the group.
What happened? In our view, it all boils down to changing tastes — plus a little bit of help from dental professionals. As the "wannabe" singer proves, there's no single standard when it comes to making your teeth look their best. Your own look is unique to you — and your smile can reflect that individuality.
For example, crowns (caps) are substantial coverings that may be placed on teeth when they are being restored. They are available in three types: gold, all-porcelain, or porcelain-fused-to-metal. The latter two are tooth-colored, while the gold is — well, shiny like gold bling. Which one is right for you? In many cases, it's your choice.
Likewise, dental veneers — wafer-thin shells that can correct cosmetic issues by covering the surface of your teeth — can be made in a variety of shades. Their hues may range from natural ivory to Hollywood white, and everything in between. What's the best color for you? Only you can say.
Some people opt for a "smile makeover" that uses small irregularities in the spacing and color of teeth to create a more "natural" look. Other folks want a perfectly even, brilliant white smile that dazzles the eye. Still others are looking to match or restore the smile they once had — perhaps even re-creating a signature gap between the teeth. As long as there are no other dental issues involved, the choice is yours.
So if you're unhappy with your smile — or if you feel it doesn't reflect the person you "wannabe" — why not talk to us about a smile makeover? Just call our office to schedule a consultation. You can learn more about this topic in the Dear Doctor magazine articles "Beautiful Smiles by Design" and "The Impact of a Smile Makeover."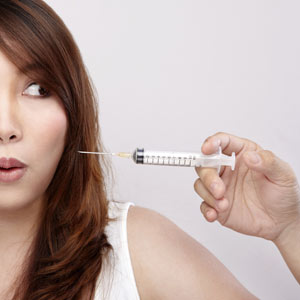 If you've suffered from problems with your jaw joints, known collectively as temporomandibular disorders (TMDs), then you know how uncomfortable and painful they can be. You may also have heard about the use of Botox injections to ease TMD discomfort.
Before you seek out Botox treatment for TMD, though, you should consider the current research on the matter. Far from a "miracle" treatment, the dental profession is still undecided on the effects of Botox to relieve TMD pain symptoms — and there are other risks to weigh as well.
Botox is an injectable drug with a poisonous substance called botulinum toxin type A derived from clostridium botulinum, a bacterium that causes muscle paralysis. The Food and Drug Administration (FDA) has approved small dose use for some medical and cosmetic procedures, like wrinkle augmentation. The idea behind its use for TMD is to relax the muscles connected to the joint by paralyzing them and thus relieve pain.
The FDA hasn't yet approved Botox for TMD treatment, although there's been some use for this purpose. There remain concerns about its effectiveness and possible complications. In the first place, Botox only relieves symptoms — it doesn't address the underlying cause of the discomfort. Even in this regard, a number of research studies seem to indicate Botox has no appreciable effect on pain relief.
As to side effects or other complications, Botox injections have been known to cause pain in some cases rather than relieve it, as with some patients developing chronic headaches after treatment. A few may build up resistance to the toxin, so that increasingly higher dosages are needed to achieve the same effect from lower dosages. And, yes, Botox is a temporary measure that must be repeated to continue its effect, which could lead to permanent paralyzing effects on the facial muscles and cause muscle atrophy (wasting away) and even deformity.
It may be more prudent to stick with conventional approaches that have well-documented benefits: a diet of easier to chew foods; cold and heat applications; physical therapy and exercises; pain-relief medications and muscle relaxers; and appliances to help control grinding habits. Although these can take time to produce significant relief, the relief may be longer lasting without undesirable side effects.
If you would like more information on treatments for TMD including Botox injections, please contact us or schedule an appointment for a consultation.